Life as a student
Have you sorted out the red tape? Put a roof over your head? Great! Florence is now your second home. It's time to find out how to move around the city as a real Florentine student.
A city that changes life
Tens of thousands of students choose Florence as their study abroad destination. The reason? Simple. It's a life-changing city, one that no one ever wants to leave. In fact, did you know that Stendhal Syndrome was first analyzed in Florence? Living in and experiencing this city is assured to be one of the most beautiful periods of your life.
Art, fashion, culture, food, sunsets over red tiles: welcome to Florence.
Let's get started.
Do more, spend less:
is it possible?
Between tuition and house rent, groceries and the urge to fully enjoy this new city, a student's wallet is often at risk.
But, is it possible to survive as a student without going broke? Of course! These are our tips on how to save money in your Florentine life.
The best things in life are free
It may seem obvious, but we want to remind you: go and discover the city, get lost in its little streets, observe its beauty and its inhabitants. There is no better way to experience Florence and meet new people than discovering it on foot and asking information to passers-by. Best of all, it is free, like all the most genuine things in life!
Re-Cycle every day
The student's studying in Florence primary mode of transportation is by bike which too is free. Always second-hand and often broken down, ready for any situation. Look for the bike shop in the neighborhood where you live and ask if they have a two-wheeled vehicle for you, or use the Bike Sharing system available throughout the city of Florence.
Public transportation
If you are a Unifi student, with your Student Card you can travel for free on buses and tramways in the city. Not bad, right? For everyone else, bus rides cost € 1.50 each! You can pay directly on the bus with a contactless card.
Grocery stores
If you live in the center you will see many small Conad grocery stores. While they are not the cheapest, they have a good quality and are always open. The main supermarkets in Florence, however, are Coop and Esselunga. Always look for products on sale!
Do not waste money on plastic water bottles, they are not green
Tap water in Florence is absolutely drinkable and good. In addition, around the city you will find the fountains of Publiacqua to fill glass bottles with purified water for free.

fruits & vegetables
You should buy fruits and vegetables at food markets, as they are cheaper and fresher:
SAN LORENZO – CENTRAL MARKET
Monday to Friday from 07:00 to 14:00, Saturday from 07:00 to 17:00, in summer from 07:00 to 14:00.
SANT'AMBROGIO MARKET
Monday to Saturday from 08:00 to 14:00.
SANTO SPIRITO MARKET
Monday to Saturday, mornings only.
CASCINE MARKET
Tuesday morning from 08:00 to 14:00.
NOVOLI VEGETABLE MARKET
Tuesday through Thursday from 10:00 a.m. to 11:00 a.m., Saturday from 9:00 a.m. to 10:00 a.m.
Florentine Student Associations
Making new friends and getting the support you need in a new city can be a long and daunting process. To make things easier, you can join one of the many Student Associations in Florence based on your interests.

We have selected a few for you below: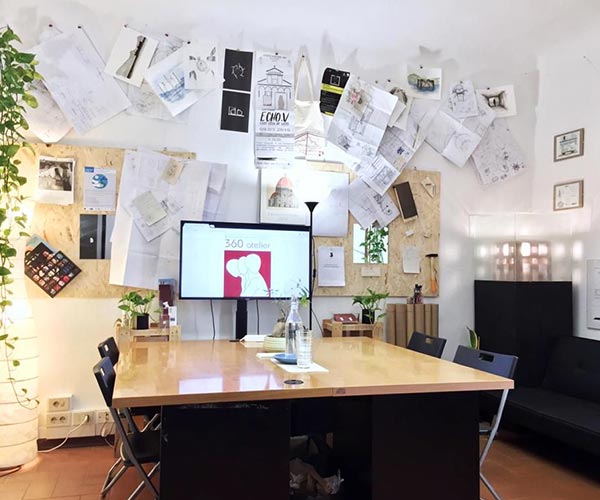 360 atelier
A non-profit cultural association formed by a group of students from the University of Florence: it aims to promote art in all its forms, with particular attention to architecture.
Caffè Scienza
A cultural association created to disseminate, promote and update knowledge on scientific and technological issues. This association considers social impact as well as historical, ethical and political implications.
Firenze Race Team
Founded initiative in 2000 by a group of students from the Faculty of Engineering, who developed and built a Formula SAE (or Formula Student) car in order to participate in the homonymous championship. The purpose of the group is practical training, both in technical terms and teamwork, of the participating students. This covers different areas including purely engineering to those related to economics, business management and the study of design.
AEGEE
Association des Etats Généraux des Etudiants de l'Europe / European Students' Forum: an interdisciplinary European association, apolitical, non-political and non-denominational group of students. This association aims to promote through cultural exchanges and the European idea among the youth of Europe. It organizes international exchanges, trips and weekly meetings between Italian and foreign students interested in getting to know each other.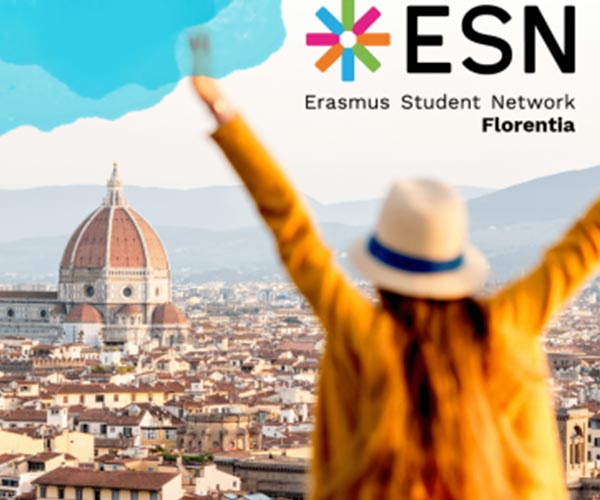 ESN Florentia, Erasmus Student Networ
A non-profit association, which deals with the reception of Erasmus and foreign students. Every year, it organizes two Welcome Days in collaboration with Europe Direct. The association has promoted a blood donation at the MEYER children's hospital. Additionaly, it has participated in the Malibú company's project, "Responsible party", an initiative for responsible drinking, which around 800 people have participated in.

Need a book?
In Florence, as in all of Italy, you have plenty of public libraries available, as well as university libraries. Public libraries are open to everyone, just register! In addition, libraries are often a place of social and cultural aggregation, and often host events and social initiatives. Find out more about Florentine libraries and their services!
Student jobs
Most students at the university supplement their income with some kind of job while studying. Although working will not be your first thought when you arrive in Florence, if you plan to stay here for more than one semester it might be a good idea.
If you are not a resident citizen of a European Union country, you will have to watch out for bureaucracy! The residence permit for study allows you to work part time up to a maximum of 20 hours per week and 1,040 hours per year. However, if you intend to work full-time, you will need to convert your student residence permit into a work permit.
Discounts & Promo for students
Remember that with your student card, issued by Università degli Studi di Firenze, you are entitled to reduced rates in most museums, theaters and cinemas in Florence: always check if there are ticket reductions for you!
If you are also a Belonger, then you will have access to further exclusive discounts and reserved promos.